Our Recruiting Process
Hi there,
You're either thinking about applying for one of our open positions or are already a few steps into our hiring process? Amazing!
We're super excited to get to know you better and grateful for your interest in our company and becoming part of the pack.
We know how stressful interview processes can be, so to make things as comfortable as possible, we want you to know what's going and what you can expect at every step of the way — you're putting time and effort into your application with us, so in return, you deserve full transparency!
We have designed our hiring experience to strengthen our teams by identifying, evaluating and hiring the best talent for every single position.
What does that mean concretely? This means that you, the candidate, will receive extensive insight into how we function as a company and how we work as a team. For us, it means we're looking to get an in-depth understanding of you as a person, your capabilities and your potential, to see how you might fit in our team.
Please be aware that our recruiting process can vary a bit depending on the specific role we're hiring for. That being said, here's an overview of what you might expect!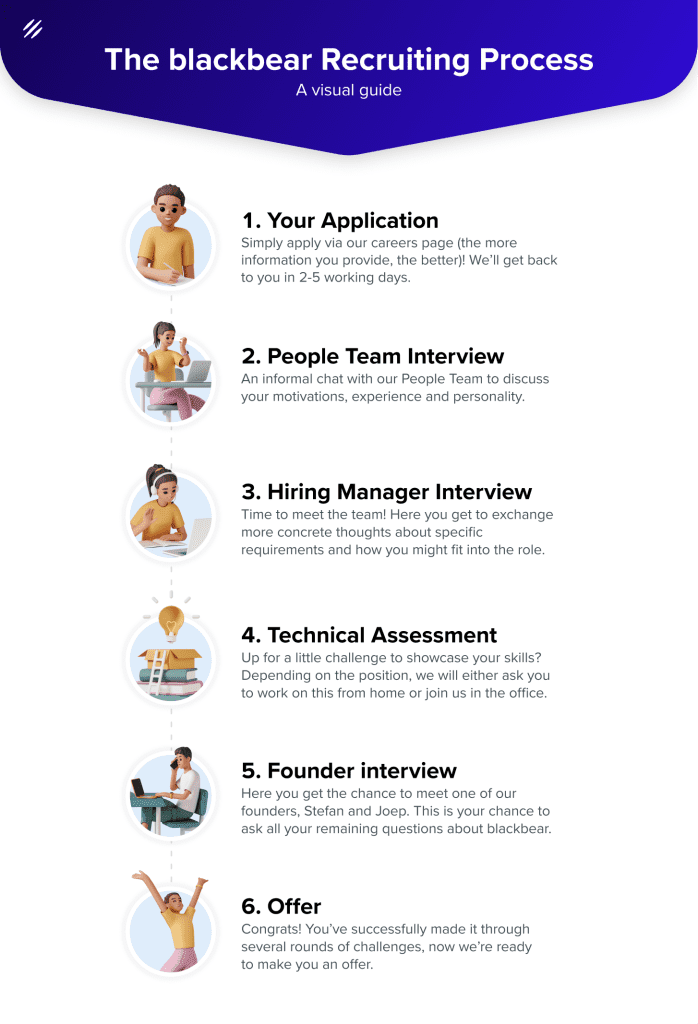 Beechavenue 30 • 1119 PV Schiphol-Rijk The Netherlands